Pink Lady® returned to Fruit Logistica in Hong Kong with their biggest and boldest Asia Fruit Logistica presence yet.
The Brief
Di Marca's brief for 2023 was to produce a striking stand that would continue the success of last year's display in Bangkok and present the Pink Lady® brand within a larger foot print. In addition to the essential meeting spaces and bright pink brand cues, Pink Lady® were looking to showcase the exciting retail potential of Pink Lady® apples, individual products and sub brands.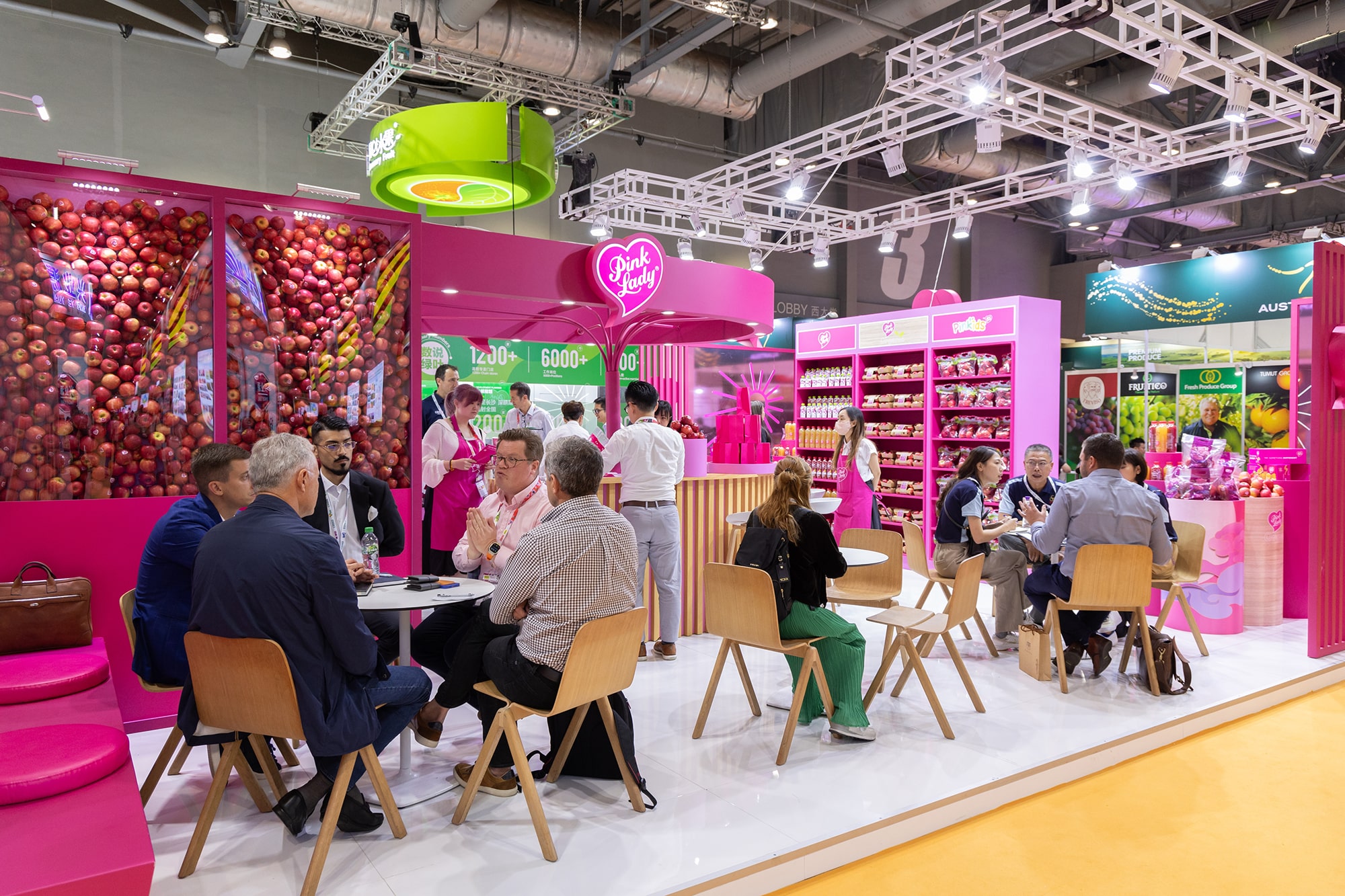 Outcome
The main feature of the stand was the prominent retail space which showcased the full breadth of products within the Pink Lady® brand including sub-brands Pink Lady® Organic and PinKids®. The retail space made it easy to showcase the Pink Lady® brand and product offerings to both new and existing customers in the region. Visitors to the stand were able to picture how products would look on-shelf in a realistic retail setting. With shelving that displayed branded packaging, podiums for loose apples and special occasion designs and an array of Pink Lady® branded manufactured products, including juices and yoghurts.
'The multi-faceted product displays told the story of the brand's growth over recent years, with the Pink Lady® brand entering into new manufactured product categories, while showcasing the evolution of our sub-brands and packaging solutions.' said Sophie Griffith, Global Brand Manager for Pink Lady®.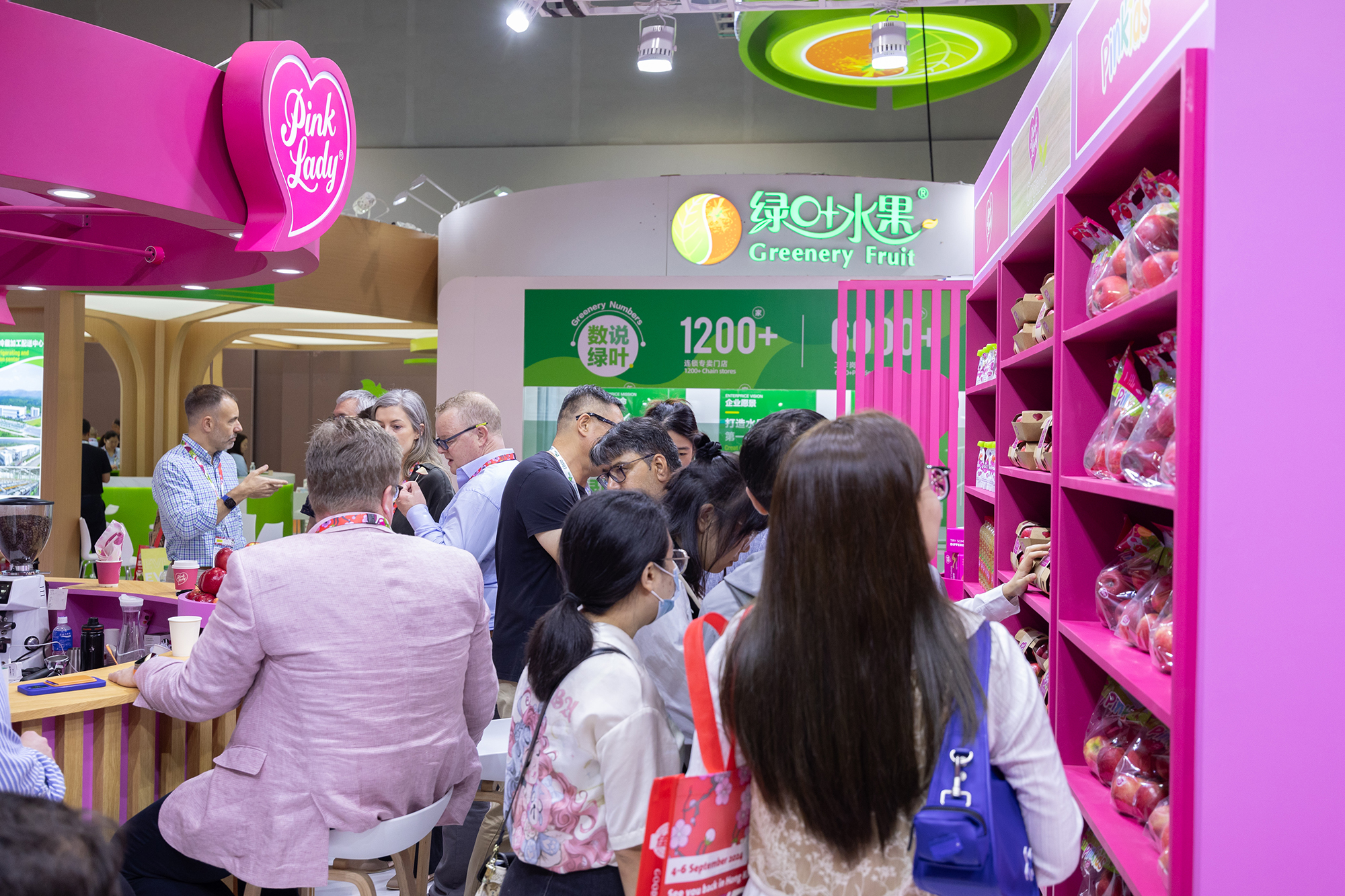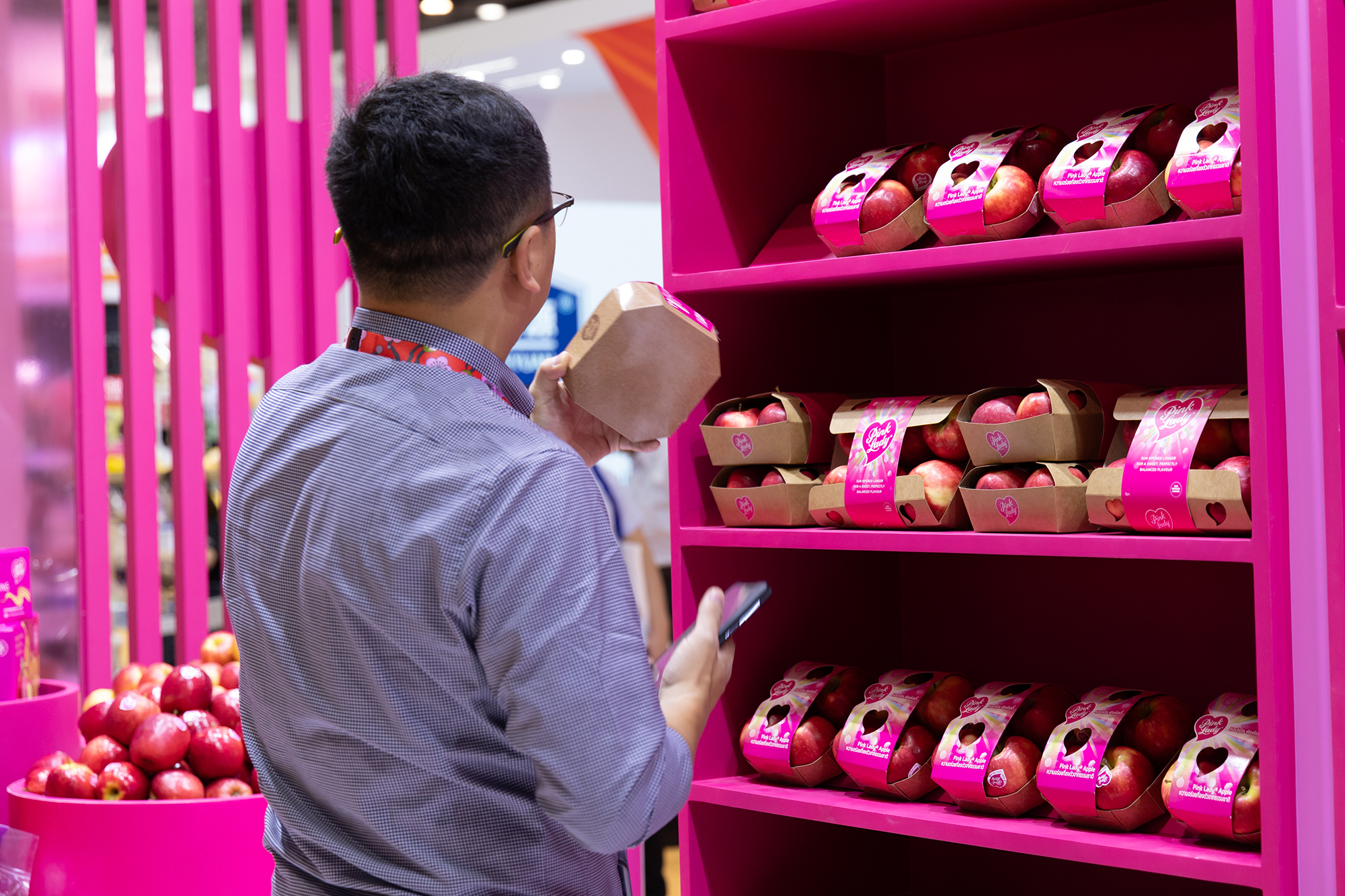 Every aspect of the stand was custom designed by Di Marca in Melbourne and made locally in Hong Kong to our specifications. Our approach to spacial planning zoned areas for seating and meetings, bar, serving and storage as well as the different product displays. Finishing details included lots of Pink Lady® signature pink, large brand imagery and striking pink perspex walls featuring custom neon 'sunburst' pieces.